May 8, 2014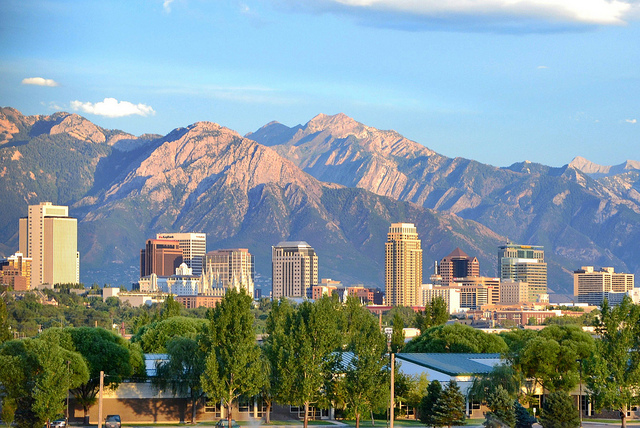 When you live somewhere for a long time, it becomes easy to take that place for granted. Unfortunately, Utah often gets a bad rap—even from the people who have been here their whole lives. In all reality, however, the Beehive state is filled with rich history and a colorful background. Here are 15 interesting facts about Utah:
1. The Great Salt Lake spans 2,100 square miles and is 34 feet deep at its deepest point.
2. Utah is considered the second most financially-literate state in the nation.
3. Many states have strange, outdated laws that have existed for decades or even centuries. In Utah, birds legally have the right of way on all highways.
4. Utah offers climates that vary greatly, from snow-covered Logan in the north to sunny St. George on the Utah-Arizona border in the south. Utah's highest point is King's Peak, standing at 13,528 feet. The state's lowest point is Beaver Dam Wash, at 2,350 feet.
5. Utah was named for the Ute tribe, meaning "people of the mountains"
6. As is the case with all states, Utah is officially represented by state animals and plants. The state's official bird is the California gull; the state animal the Rocky Mountain Elk; the state tree, Quaking Aspen; and the state flower, Sego lily.
7. Almost half of the water in Utah Lake evaporates each year (roughly 41%)
8. Provo is home to five billion dollar companies: Vivint, Nu SKin, Ancestry.com, Qualtrics, and Novell. For a city that's only 44 square miles, that amount of money is extremely impressive. Coupled with the city's $16 billion economy, Provo is able to provide thousands of its students and residents with jobs right in their own backyard.
9. The mountains near Utah's capital city of Salt Lake average 500 inches of snowfall each year
10. The city of Provo was originally named "Fort Utah," but was renamed a year later after the trapper Etienne Provost.
11. The tiny city of Kanab in southern Utah earned the nickname "Little Hollywood" for the 100+ movies and television shows that were filmed there.
12. Peter Sinks, an uninhabited section of Logan Canyon in northern Utah, holds the record for the second-coldest temperature in the continental U.S. On February 1, 1985, temperatures reached 69 degrees below zero.
13. In 1952, Salt Lake became home to the first franchised KFC restaurant.
14. Kennecott's Bingham Canyon Copper Mine near Herriman (southwest Salt Lake area) is the largest man-made excavation in the entire world. The mine, which is 2.5 miles across, can be seen with the naked eye from space.
15. Utah is home to 5 national parks: Arches, Bryce Canyon, Capitol Reef, Canyonlands, and Zion.
Photo Courtesy of Garrett and Creative Commons.
Other Sources:
http://www.buzzle.com/articles/interesting-facts-about-utah.html
http://www.enchantedlearning.com/usa/states/utah/
http://utahlake.gov/utah-lake-top-20-most-interesting-facts/
http://www.provo.com/provo-blog/fun-facts-about-provo.php
http://matadornetwork.com/trips/20-things-you-didnt-know-about-salt-lake-city/
http://ilovehistory.utah.gov/place/counties/salt_lake.html
http://en.wikipedia.org/wiki/Bingham_Canyon_Mine
Leave a Reply