Jul 11, 2014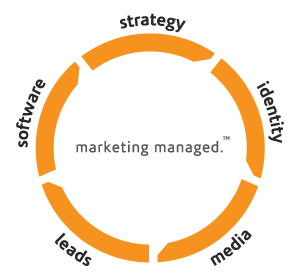 Every day, businesses are evolving. As technology improves and the needs of customers change and increase, businesses must keep up with the demands. A large part of most modern businesses is marketing, or "the process or technique of promoting, selling, and distributing a product or service." While most large businesses have a department devoted entirely to marketing, many smaller companies lack the training or resources to successfully promote their brand.
At Innovation Simple, we seek to help companies manage their marketing efforts so employees can focus on what they are really there to do—like run their business! We exist to help small business effectively communicate their ideas and share their services with the public through the online world.
"Innovation," which is defined as "a new idea, method, or device," is happening in the world all the time. With endless technological resources and opportunities for change, it is easy to feel overwhelmed or bogged down. You may have found yourself thinking, "I don't even know where to begin." As our name implies, we at Innovation Simple want to help your company approach marketing innovation in a simple way. We help improve your marketing by:
1. Approaching your company's marketing in a proactive way that simplifies your life
2. Leveraging human capital for significantly less money on your part
3. Providing an undiluted, outside perspective on your business
4. Narrowing our focus to what is proven to produce results in today's business world
5. Taking a comprehensive approach—starting with strategy and continuing through software and design
Company-to-client interaction should be basic, clear, engaging, and contemporary. By comprehensively focusing on certain elements of the web such as SEO and social media, we help your company approach innovation in a simple, organized way.
Leave a Reply