Mar 25, 2014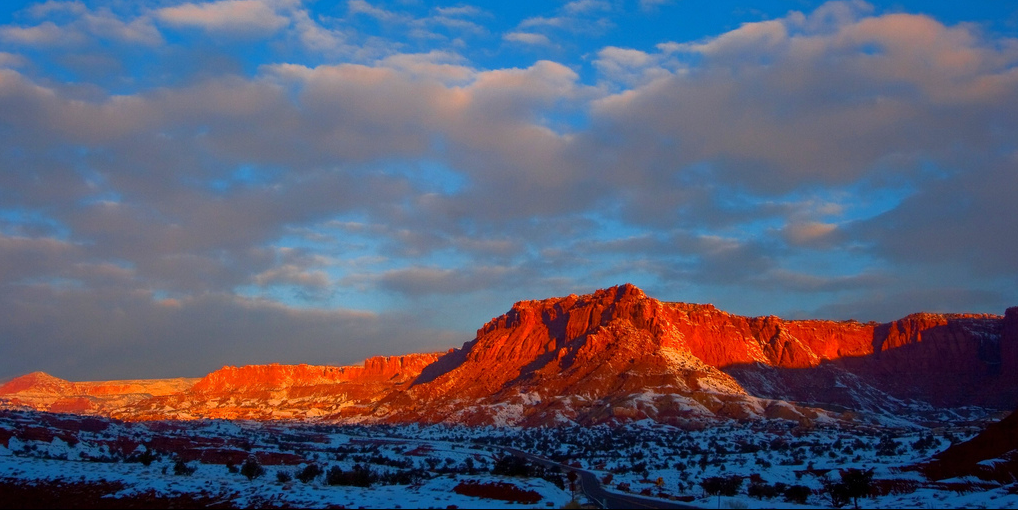 Photo by Flickr User Esther Lee
If you're anything like me, you're anxiously waiting for summer heat, BBQs, and road trips! Planning trips for the summer can be part of the fun, but before you fill up your summer bucket list with the usual hot spots, you'll want to check out this Utah National Park that somehow flies under the radar!
Capitol Reef National Park is the least visited national park in all of Utah! With Zion, Bryce Canyon, and all the other outdoor adventures that Utah has to offer, Capitol Reef often gets lost in the bunch. Located 78 miles from the closest traffic light, this park offers a nice excursion away from civilization. Beautiful red rock formations, arches, creeks, waterfalls, and even ancient petroglyphs make Capitol Reef a complete National Park experience.
Don't miss the beauty that Utah's national parks have to offer! Visit Capitol Reef this summer!
Leave a Reply