Dec 5, 2014
A Few Upcoming Choices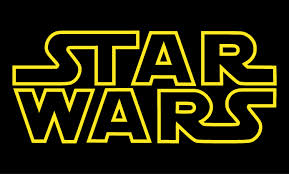 At Innovation Simple, we love good content and a good story. We work with determination to craft the perfect website or compelling visual with engaging details. Likewise we like to see good craftsmanship in other areas as well. Therefore, when we see a promising movie coming out in the future with a likeable story and superior camera work, we get excited. Here are some of the upcoming movies that have us pre-ordering tickets and anticipating buttery popcorn.
Deanna:Star Wars
So I realize it doesn't come out for another year, but that just means that there is more time to anticipate the story. I'm excited to see that they're bringing some of the classic storyline and characters back that made the original Star Wars great. The Anakin era didn't live up to the Luke era in my opinion. I'm hoping these new movies can redeem what was lost.
Darby:Cinderella
I'm excited about Cinderella because it looks like a clean film that is also an interesting take on a classic story. It also looks like they give the Prince more of a role and personality than just showing up to marry the princess. Overall, it looks promising as a well-made movie for my husband and I to watch together.
Michael: FoxCatcher
There is a personal attachment to this movie as it has affected my own life. The characters that Foxcatcher is based on are individuals who I grew up with. Growing up I was always around Mark Schultz (Who is the main star of Foxcatcher) as my father was an assistant coach with him at BYU. They were also teammates on the 1987 world team. This is a dark story and it has been interesting to see how Mark has handled it as it has been receiving a lot of attention. I am anxious to see the reaction of the public and their thoughts on a story that is very close to me.
James: Night at the Museum:Secret of the Tomb
I've always had a soft spot in my heart for history. I love seeing the characters come to life on screen and seeing their personalities take shape. I also see a lot of myself in in Ben Stiller. His curiosity and ability to get out of hard situation makes him a likeable hero. They also always offer a great soundtrack that I listen to as I run.
Are you looking for someone to make a compelling story of your company's history and mission? Contact Innovation Simple to see what we can do to bring your storyline up to the next level.
Leave a Reply