---
"The business enterprise has two and only two basic functions: Marketing and Innovation.  Marketing and innovation produce results; all the rest are costs."
Peter Drucker
Father of Management Theory
---
Our Purpose
Vision Statement: Turn marketing into a science and change the way the businesses view marketing, as a science that can be mastered.
Why Statement: Prevent businesses from spending money on under-performing marketing practices.
Our Mission:
Make marketing the most valuable, profitable and important part of our client's business.
Be catalysts in building the world's most scientific and highest performing marketing models, methods, and tools.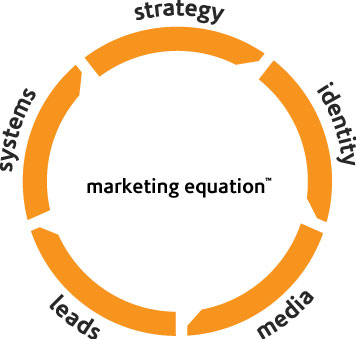 ---
10 Core Values:
Author Simplicity – we will author simple tools and solutions that our clients will want to use.
Act Like Owners – we own our position and our sphere and never need to be told how to own it.
Stay Passionate – we are passionate about our work or we don't do it.
Build Systems – we will never let the same problem happen twice.
Drive Scientific Innovation – we hire the world's best problem solvers to make marketing better.
Customer Experience is Paramount – we are dedicated to focusing on the customer everyday.
Make Marketing Minds – we make marketers out of everyone we hire and interact with.
Use Robust Communication – we will communicate in a robust and clear manner.
Protect Accountability – we live by an accountable system to our clients and co-workers.
Be Humble – we will reward and operate based on a "the greatest is the servant of all" mentality.