Jan 20, 2014
Around the World in Seven Clicks
In a world where anyone and everyone can start a blog about any topic, it can be hard to find blogs that are really worth looking at. That's why I've decided to start a new series of posts, picking out the 7 most well-designed blogs in a variety of topics. This week, it's travel time. With the help of Fathom.com, I'm bringing you the 7 most well-designed travel blogs on the web.
7. Kinfolk Magazine: Alright, not exactly a blog per say…but this magazine's website is formatted very much like a blog. The layout of the site is simple and clean with a very specific vibe that comes through in every element. Specializing in gorgeous photography and artisanry, this is a great place to start.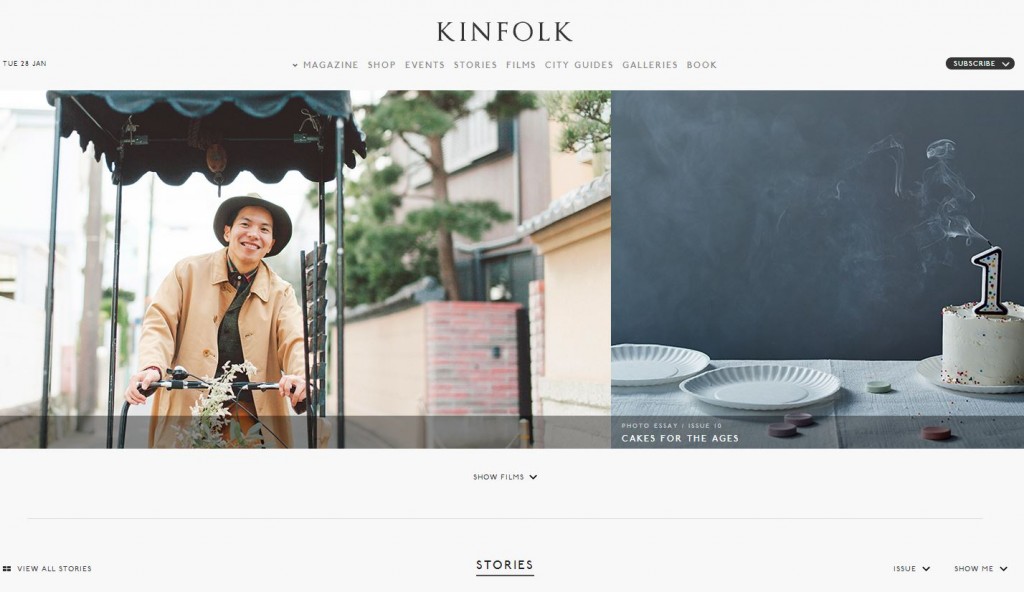 6. A Hotel Life: This blog is a fun and original guide to unique hotels all around the world. The design is classy but could use a slightly more modern look. Mostly I just really like the concept behind this one and I think it is very well curated.
5. Hither & Thither: With a much more "Mommy Blogger" feel, this is a fun, family oriented travel blog that could also be classified as a lifestyle blog. It has an interesting combination of domestic and international travel posts and is very… Pinteresty.
4. Hotels We Love: I love this one. It's probably the most helpful travel blog out there. After choosing one of the popular travel destinations given, you are asked to select either "think", "play", or "sleep". The site then provides you with several options of entertainment, housing, and food.
3. Double Takes: This is one of the most beautifully designed travel blogs I've seen. It doesn't overwhelm you with multimedia, but is loaded with gorgeous, well organized photos and videos about incredible places all over the world.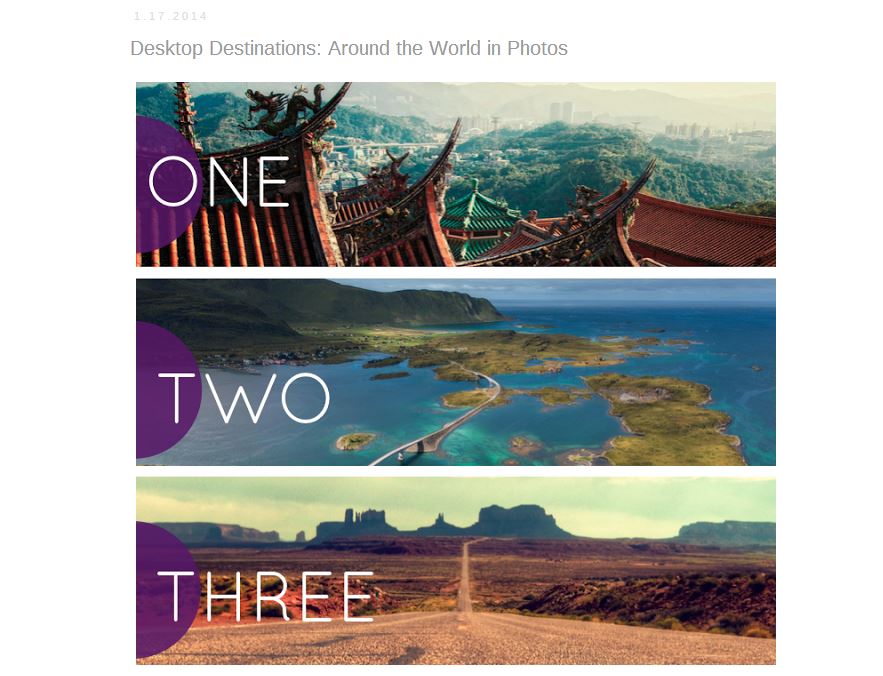 2. Classe Touriste: Much more political than the rest, this blog has earned major respect for going where others just don't go, both physically and figuratively. Providing readers with insights into places like Burma and North Korea is what this site does best. Along with its daring ambition, though, it is full of beautiful images and fantastic design.
1. Tiny Atlas Quarterly: Modern, eye-catching, and vibrant. This is one cutting-edge travel blog that knows how to combine gorgeous media with clever framework and is fascinating to look at. I could spend hours just perusing its pages.

Leave a Reply