Feb 6, 2014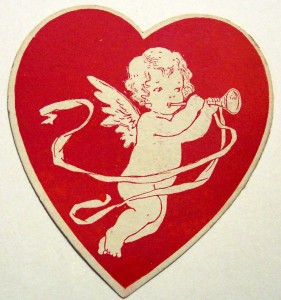 Where It All Began
Valentine's Day is upon us again. For some it's a winter highlight, for others it's just another day and another group it's a day to dread. So let's get to the bottom of this. Where did it all come from and why in the world is it such a big deal – in a good or a bad way – for so many people?
The day is called Valentine's Day for it's reference to the Feast of Saint Valentine, which is held on the 14th of February each year. Many countries across the globe celebrate the holiday but it's still a working day for most countries (If it were a day off I think it'd change a lot of people's attitudes, am I right?!).
The holiday got its start as a celebration of an early saint named Valentinus. He is often said to have been imprisoned after performing weddings for soldiers who were forbidden to marry and for ministering to Christians. It was later said that he wrote a letter before his execution and signed it "Your Valentine".
Valentine's Day is still observed as an official feast day for the Anglican Communion and the Lutheran Church.
So much has changed since the living days of Valentinus. Although love is still expressed and many of the most original traditions remain intact, commercialism has exploded around this celebration of love. Valentine Cards, expensive flowers, chocolates, restaurants, romantic getaways and expensive gifts have taken center stage on February 14th. And I'm not suggesting that these are all bad things; in fact, these commercial shifts may be an advantage for your business.
Is your business able to capitalize on some of these opportunities? And if so, are you capitalizing on the opportunity? If you need ideas brainstorming about how you can join the marketing frenzy around Valentine's Day then give us a call. We'll definitely have an idea or two that will help you join the Valentine's Day marketing brigade.
Leave a Reply
Scott Christofferson