Apr 16, 2014
I have $5 in my pocket. The value of $5 is misrepresented and misunderstood. Innovation Simple values money. We don't care if it's just a quarter, we'll save it up and get our value out of it. Everyone has a different understanding of money. For some money roughly equates to time. For others money is measured in bills and luxury items. For me, money is measured in food. Eating for $5 or under is really easy. In fact, if you are willing to cut the quality of what you eat you can pay for 2 meals or more for under $5. Looking for new ways to eat a la cheap? Let's put aside the classic grilled cheese and ramen and look at eating out. Here you go!
(Some of the following ideas are local to Provo Utah.)
Here is what $5 means to me:

4 Al pastor tacos from Brassas during happy hour.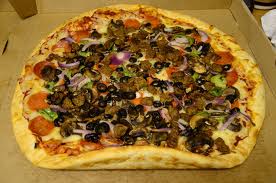 2 pieces of Costco pizza and a drink (or a churro)
5 Vanilla yogurts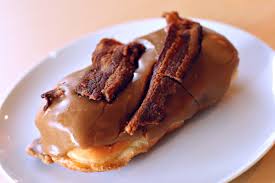 5 Maple bars from 7-11 (they make a mean maple bar)
1 Little Caesars pizza
2 White chocolate chip macadamia nut Cliff Bars
3 Avocados
2 loaves of bread
$5 dollar meal from Dairy Queen (3 pcs. Chicken, fries, hot fudge sundae and a drink!)
$5 Big box from Taco Bell
2 J-dawgs (fully loaded with the special sauce of course)
2 In-n-Out Cheeseburgers (no meal)
9 potstickers from MoBo's ($3.25) a side of rice ($1.50)
There you have it. $5 goes can go a long way for anyone. Next time you have $5 in your pocket and want to treat yourself pick an item on this list. Don't be afraid to mix and match. 5 vanilla yogurts may seem like a pretty crummy meal, but pair 1 yogurt with a piece of Costco pizza and a maple bar and you're eating a balanced meal (sort of).
Leave a Reply