Feb 12, 2014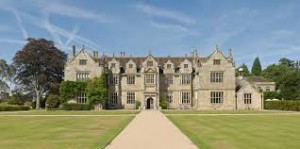 There are expensive things you can afford. You can probably afford a $100 pair of jeans. You may even be able sit down and buy a car. But here are some things you can't afford. I guarantee that 99% of you will not be able to afford these things. Which is why they are so fun to look at. I mean do you have $300 million to drop on a beach home? (If you answered yes please contact me and hire me.)
Mansion Costa Del Sol
Located in Spain, this castle costs $ 329,797,362

You read that number correctly. Incredible stuff. I mean honestly this house will make you feel like royalty.
Yacht Columbus Global Explorer, € 50,000,000
I don't even want to calculate what that cost in dollars. Seriously this yacht has it all. For pete's sake there's a helicopter pad on the back. And it can all be yours!
Vacheron Constantin Tour De I'lle Watch $ 2,799,000
Nothing says money like spending almost 3 million on a watch. But you know what, it'd look great on your wrist. It'd look even better on mine.
1938 Delage D8 120 Aerosport Coupe by Letourneur ET Marchand (it's an old car) $ 3,450,000
Ride around in style for only $3.5 million. Not a bad price considering you'll be so afraid to take this car out of the garage that you'll never actually drive it. I must have it.
My Dream Home. $ 72,000,000
Yes if I could move anywhere I think it would be this house. I know it's not the most expensive property you've ever seen. It's really not much. But it's enough for me. Honestly look at these pictures and tell me you didn't cry just a little bit.
Leave a Reply