Jan 16, 2014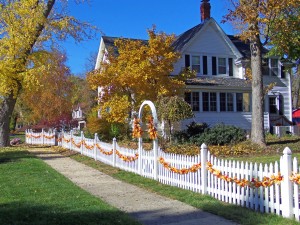 So you want to live the American dream do you? That's good because if you're in Salt Lake City, Utah you have a great chance of doing just that!
A recent study says that children born in a low income family in Salt Lake City are more likely to live the American dream than anywhere else in the United States. The study looks at the earnings of millions of people and identifies the places where children born in the bottom of income earners would most likely rise to earn incomes in the top fifth. After analyzing the data researchers found
the children from Salt Lake City had an 11.5 percent chance to be born in the bottom fifth and rise to the top fifth. Good news for many of us!
Researchers of the study looked at children born in 1980 and followed them until they turned 30, measuring both the income of their parents and child, once of working age. Data showed that cities in the West had the highest percentage of people who demonstrated upward mobility. It was also shown that many of the individuals with upward mobility had a strong family structure, a high fraction of religious individuals, and fewer single family homes.
So there you have it. If you were born to a low income family (specifically in Salt Lake City or in the West for that matter) take control of your life and rise to the top! The odds ARE in your favor after all!
If you decide to start a business or need a few tips related to online marketing, SEO, web design or business strategy then give us a call. We love working with highly motivated individuals to help them rise to the top!
Leave a Reply
Scott Christofferson