Apr 29, 2014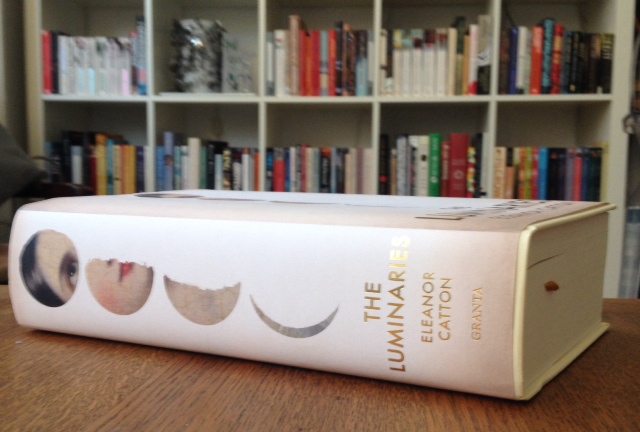 With April almost over, the summer is quickly coming upon us. For many of us that means we've got to get our book lists ready for pool days and road trips! If you're looking for some fresh summer reading, here's a good start with 5 must-read books for summer 2014!
1. The Luminaries by Eleanor Catton: The Luminaries was this year's winner for the Man Booker prize, and it is perfect for summer reading! Full of suspense and mystery, Catton's novel is set in 19th century New Zealand. As the New York Times writes, it is, above all, a love story.
2. Love in the Time of Cholera by Gabriel Garcia Marquez: With Marquez's recent passing, many people are scratching their heads to figure out why they can almost remember this name. Well, if you didn't read his novels during his lifetime, it's about time you got started! The Colombian author was famous for many reasons, Love in the Time of Cholera was just one of those reasons. Once again, it is a love story, this time with Marquez's magic realism adding fantastical elements to the fiction.
3. Casebook by Mona Simpson: Everyone's talkin' about Casebook! This novel details a young boy's experience as he watches his parents' dissolving marriage fall apart. The reviews of this book say that the prose is so powerful it will leave you wishing for more. Perfect for a summer read! Mona Simpson, famous for Anywhere but Here and My Hollywood sets up a fictitious world so convincing that readers become absorbed into it.
4. The News: A User's Manual by Alain de Botton: Those interested in the philosophy and psychology of technology's effect on humankind will find Alain de Botton's new book quite interesting. He seeks not only to understand how the news affects our daily lives, but also why it does so. If you're interested in non-fiction, this should fall on the top of your summer reading list!
5. Blood Will Out by Walter Kirn: As a modern-day In Cold Blood, this book will continue to be praised throughout the rest of the year. As part true story, part memoir, and part social commentary, this book commands the reader to investigate the psychology of a man who claimed to be a Rockefeller.
Now that you've got your summer reading list started, go ahead and take a look at this book list and figure out what you're gonna read next!
http://www.themillions.com/2014/01/most-anticipated-the-great-2014-book-preview.html
Leave a Reply