Apr 8, 2014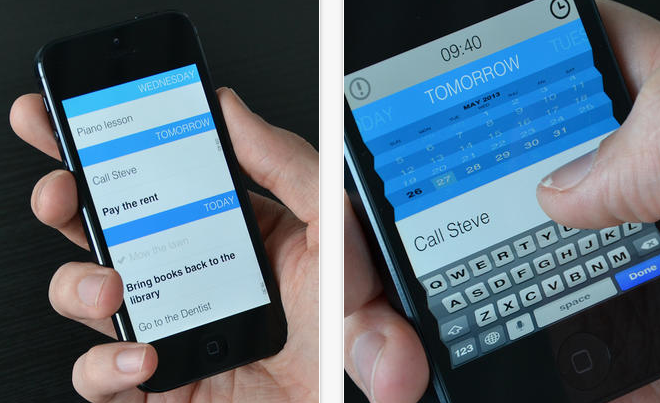 Screenshots of Task App
Any great planner knows that creating a to-do list is the beginning step to a lot of really amazing projects. To-do lists help with a wide range of tasks from homework to online marketing. If you're looking for an easier, eco-friendly, and mobile way to make lists, check out these awesome list apps!
This app makes your lists clean and easy to read! It keeps track of multiple days' lists and will help you to keep your life more organized! You can set repeated tasks, date and location reminders, and create folders! This app now links to Google so you can keep all your tasks synched.
This app is one of the most attractive apps you will ever have! It easily organizes your lists and updates them on all your devices. You can also share these lists with collaborators on their devices! Wunderlist will also send you reminders when you set them! If you're interested in the upgrade, Wunderlist Pro has even more tools that allow you to assign tasks, comment on collaborators' lists, and attach files to lists.
Although this may be the simplest of the apps, that also makes it preferable for many users! It compiles all your lists onto one page that allows you to see a timeline. You can click the calendar view to see upcoming events, or set reminders so that you don't forget upcoming events. It is clean and useful, and reviewers say they actually use it!
So don't get lost trying to keep dates and times in your brain, let these apps help you out!
Leave a Reply