Jan 14, 2014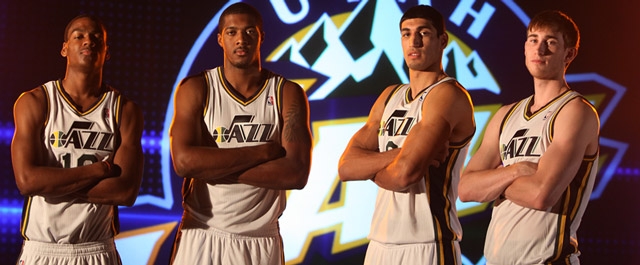 It seems as if the Utah Jazz have made some New Year's Resolutions of their own. Currently ranked as the worst team in the West, the Jazz have nowhere to go but up.
Head coach Tyrone Corbin has been tinkering with the lineups, and it seems to be working. At one point the Jazz were 1-14 on the season, something had to change. The change came in the form of returning point guard, Trey Burke. With the healthy return and stronger team unity, Corbin has been able to make the necessary changes to help build his team.
Forward, Gordon Hayward, has really stepped up his game. He definitely proved himself as Utah's leading scorer by knocking down 37 points to ultimately lead the Jazz to victory over the Oklahoma City Thunder. Hayward made five straight jumpers to clinch Utah's fourth straight home win.
Many believe that the Jazz would be contenders for the first round draft pick because of how bad their record is. Yet, something has definitely changed with this new Jazz team. There is definitely some fight still left in them.
"I can only speak for myself and guys in the locker room that had conversations, but for the most part, we've always believed," says Richard Jefferson in an article posted on KSL. "You don't just magically turn the corner 20 games into the season. We started one and 14. Guys stayed focused and we believed in the system."
Things are looking up for the Jazz. Focus is shifting from young players getting playing time and the Jazz being terrible to a team that is learning how to win games and establishing the right foundation that will carry them through the coming years.
Leave a Reply