Nov 19, 2014
5 Basics to Remember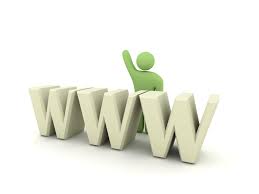 Your website may be the first impression a consumer has of your company. Make sure the impression is positive by remembering these basic designing tips:
Think Simplicity
Someone looking at your page should know the purpose of your site within seconds. Keep the formatting clear, the writing straightforward, and the graphics undistracting.
Stay Up-To-Date
Eliminate any broken links on your pages and respond promptly to consumer feedback on your site.
Simple Navigation
Make the navigation around your site simple. Have a search bar available to peruse your site, and have a link back to the home page on every page on your site.
Don't Play Audio Automatically
Consumers appreciate when they are not forced into listening to audio in order to view a site. If you want to include audio, make it optional for the consumer to turn it on.
Use Images to Support
Don't use complicated graphics for your site and be sure to ALT and TITLE tag the images you do use.
Of course there is so much more to web design than this article goes into. Innovation Simple would love to help you design a beautiful and functional website for your company. Feel free to contact us by phone or email.
Leave a Reply