Nov 26, 2014
Add or Avoid?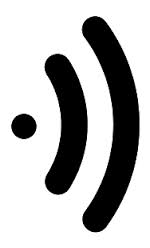 We have all had the experience of surfing the web only to click unknowingly on a website that blasts music. After 10 seconds of quick searching to find the stop button, we often leave. Whether the music didn't suit our taste or was just distracting, we left the page all the same. This is a common experience and has led to the overall general consensus that audio on a website is often more annoying and harmful than helpful.
The Exception
However, in certain genres of websites, music still has its place. If the website is geared towards music or audio, a sample of a song or video is appropriate. A fun example of this is She and Him's website that allowed you to turn on the radio and tune to one of their newest songs. Above all, ask yourself if music is truly essential to the the mission of your website.
Things to Remember
If you choose to add music to your website, be sure to let the consumer stay in control. Let them start and stop the music so as to avoid any annoyance or quick disposal on their end. This may be their first impression of you, so don't get lost as an afterthought. The Devious Means band does a great job by putting their music in a separate tab that you can pause, play, and see what song you are listening too. This will help the title stick in your mind for a longer period of time.
Consider Video
A great alternative to music is a silent video background or other moving image to grab your attention. You can make it interactive. It doesn't have to startle to entertain.This Eagleclean website is a good example of making a boring topic have a little bit of unexpected delight.
If you like some of these suggestions, we at Innovation Simple can offer you even more. We have professionals that can help you design an impressive website and help your ranking go up on search engines. Visit our homepage and feel free to contact us at any time with questions.
Leave a Reply